About/
Capital Dynamics Sdn Bhd has established its Representative Office in China, Shanghai. This office is part of Capital Dynamics' longer term plans for China. Capital Dynamics has chosen to expand organically into China, to ensure that it continues to deliver objective and quality investment advice and research. Our China
Office will perform liaison functions between Capital Dynamics Sdn Bhd and the clients in China and contribute to the development of our business here. Having representation in China will give us the opportunities to better provide our services to the clients in this important market as we grow and develop our business globally.
"one of (Malaysia's) most iconoclastic and critical research outfits"
About/


Capital Dynamics
Sdn Bhd

Established in 1988 by Tan Teng Boo, Capital Dynamics Sdn Bhd has continuously delivered consistent top quality investment advice to many of its loyal clients. Capital Dynamics Sdn Bhd is licensed by the Securities Commission Malaysia.

As Malaysia's first independent investment adviser, Capital Dynamics Sdn Bhd provides objective and comprehensive advice through its weekly print and online investment publication i Capital. Capital Dynamics Sdn Bhd provides investment advice with no conflicts, and no

hidden agenda. Its efforts are concentrated inproviding the best possible investment advice.

Catering to a wide range of investment horizons and interests, the i Capital provides valuable and deep insights to global stocks, economies, and financial markets.

This highly reputable weekly investment publication comes in both English and Mandarin. The print edition has been around since 1989 while the online version "icapital.biz" www.icapital.biz was launched in 2002. Please visit www.icapital.biz to find out more.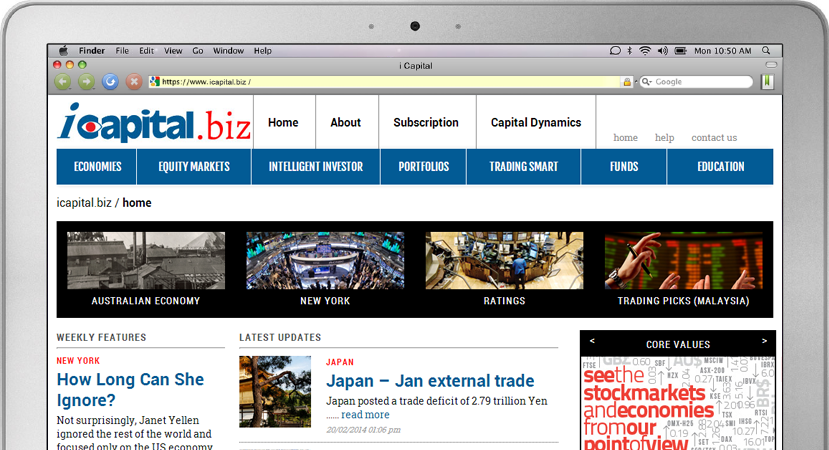 About/


Capital
Dynamics
Group

Capital Dynamics is a dedicated global fund manager and investment adviser, not tied to any bank, stockbroker or political organisation. Our managed funds and investment advisory services are all directly accessible by retail and institutional investors around the world, and we also offer individually managed accounts to

wholesale investors. Currently we operate in Kuala Lumpur, Singapore, Sydney, Hong Kong and Shanghai.

For more information, visit our group websites below

Below are our Chinese registered trademarks which are used in conjunction with our goods and services worldwide.
Contact Us
Address
Capital Dynamics Investment Management and Advisory (Shanghai) Co. Ltd.
1507, Bund Center Finance Block A,
818 Longhua East Road, Huangpu District,
Shanghai, China

Telephone
+86(021) 5308 5066

Email
enquiries@capitaldynamics.cn.com